Preparation. Passion. Performance.
Every season, our School of Music's performances delight audiences, musicians, and scholars. Each of these achievements by our students—and our professors and instructors who teach and mentor them—is a triumph, the culmination of hours of practice and years of dedication.
From their first day in the School of Music, our undergraduate and graduate performance students prepare to perform in the Voxman Music Building's state-of-the-art spaces, including the 700-seat Concert Hall and the 200-seat Recital Hall. In addition to playing in one or more of our 30 ensembles, these students present individual recitals, perform in chamber concerts, and play in local venues and clubs.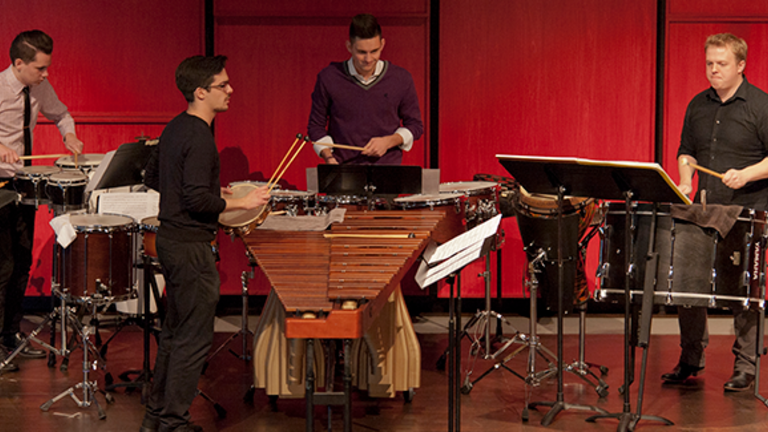 Iowa Percussion Ensemble, Graduate Percussion Ensemble, PanAmerican Steel Band, Steel Band II and III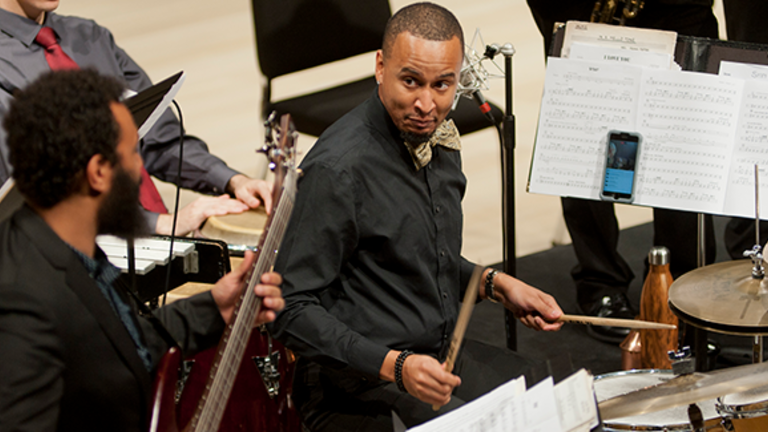 Johnson County Landmark, Jazz Repertory Ensemble, Black Popular Music Ensemble, Small Ensembles
Ensemble auditions
Auditions for ensembles are held just before the beginning of the fall semester and the first day of classes. Students interested in auditioning should sign up for an audition time. Please contact your respective ensemble director for more information. You can also learn more about your specific ensemble area in the following: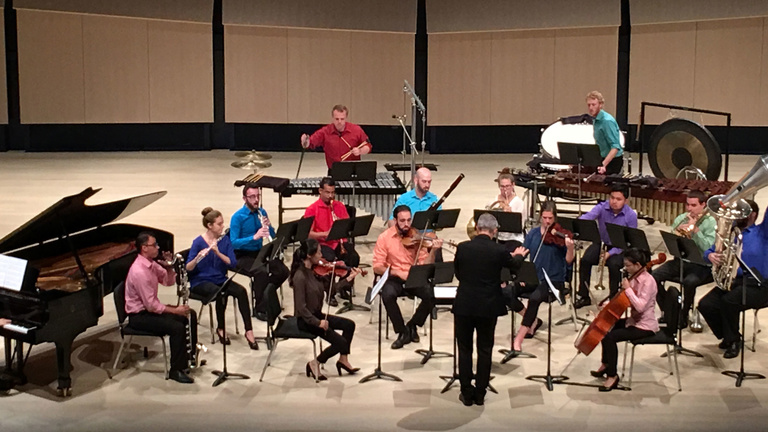 Devoted to the late 20th and early 21st century repertoire, focused on contemporary composition and performance.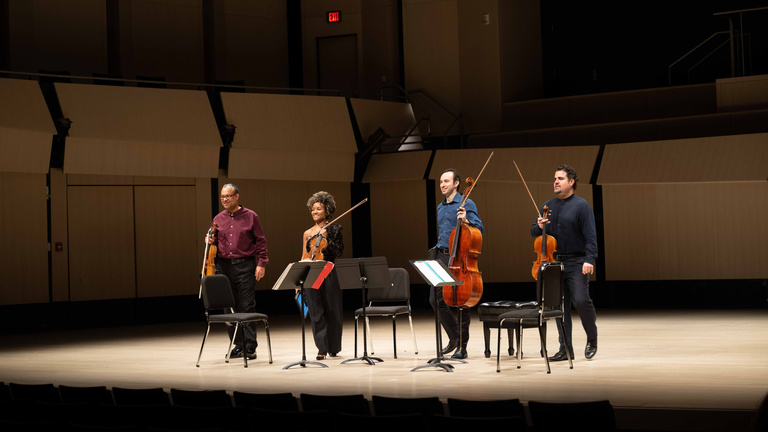 Bringing nationally recognized professional string quartets to campus for extended residences each year.
Performances
Thursday, December 14, 2023 5:30pm
DMA II Recital: Yu-Hsiang (Abby) Chen, organ This event has been canceled.
Friday, December 15, 2023 5:30pm
Thursday, January 18, 2024 7:30pm
View more events
Need to book a music room, request an accompanist, check out audition information, rent a locker, or use a recording studio? Visit the Music Callboard for all scheduling and policy information.